Lately, the Veruca Salt in me has been making appearences! I am not really digging this!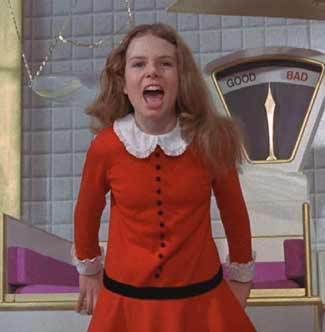 Veruca Salt
If you don't remember or are not familiar with Veruca Salt, she was a bratty, want it now character in Roald Dahl's book Charlie and the Chocolate Factory. Of course later popularized by the films. Now I don't scream these wants and demands out loud like an ass but I am screaming them on the inside! I want to finish this project now, I want my blog the way I want it now, I want more time for me NOW!!!!!
Then I just have to take a deep breath and realize that things happen in the time they are supposed to happen. All I can do is what is under my control now. I am not the puppet master and cannot control all that surrounds me and I definately can't pull more time out of the thin air!!!
The Veruca Salt is quieted in me once again...
Does the Veruca Salt ever come out in you? What do you do to quiet her screams?