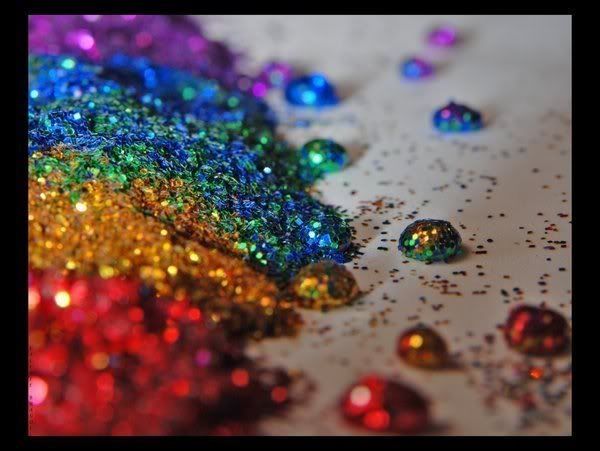 This morning I was looking at all the glitter I have in my art studio. Who doesn't love glitter, right? It's like sunshine, magic and rainbows all in one place. Then I thought, what a shame that I never really use this glitter. Why? Well, too much glitter is tacky, right? Who made up that rule. Who decided that too many shiny, glittery things is tacky? Then when you turn like 70, it is all of the sudden cool again to put as many shiny glittery things on your sweaters! I just don't get it??!!
So, in the honor of glitter I think I will have to make a picture on a canvas comprised of nothing but shiny glittery things!!!!
Here's to glitter!!!!